..., please cross your fingers for me!
Just to say this much: My tummy hurts, my nerves are wracked and I feel like a freaking one-woman-circus.
Need I say more?
So please wish me luck, say a prayer or send some good energy my way. Puuurrrrty please!

..., bitte drückt mir die Daumen!
Nur um soviel zu sagen: Mein Bäuchlein tut weh, meine Nerven liegen blank und ich fühle mich wie eine wandelnde Freakshow.
Muss ich noch mehr sagen?
Also bitte wünscht mir Glück, sagt ein Gebet oder schickt positive Energie auf den Weg zu mir.
Bütttte bütteschön!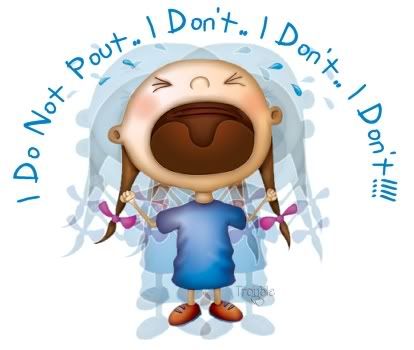 Nun ja, ich geh jetzt ins Bett,denn ich bin:
Well, i shall go to be now, cause i am: